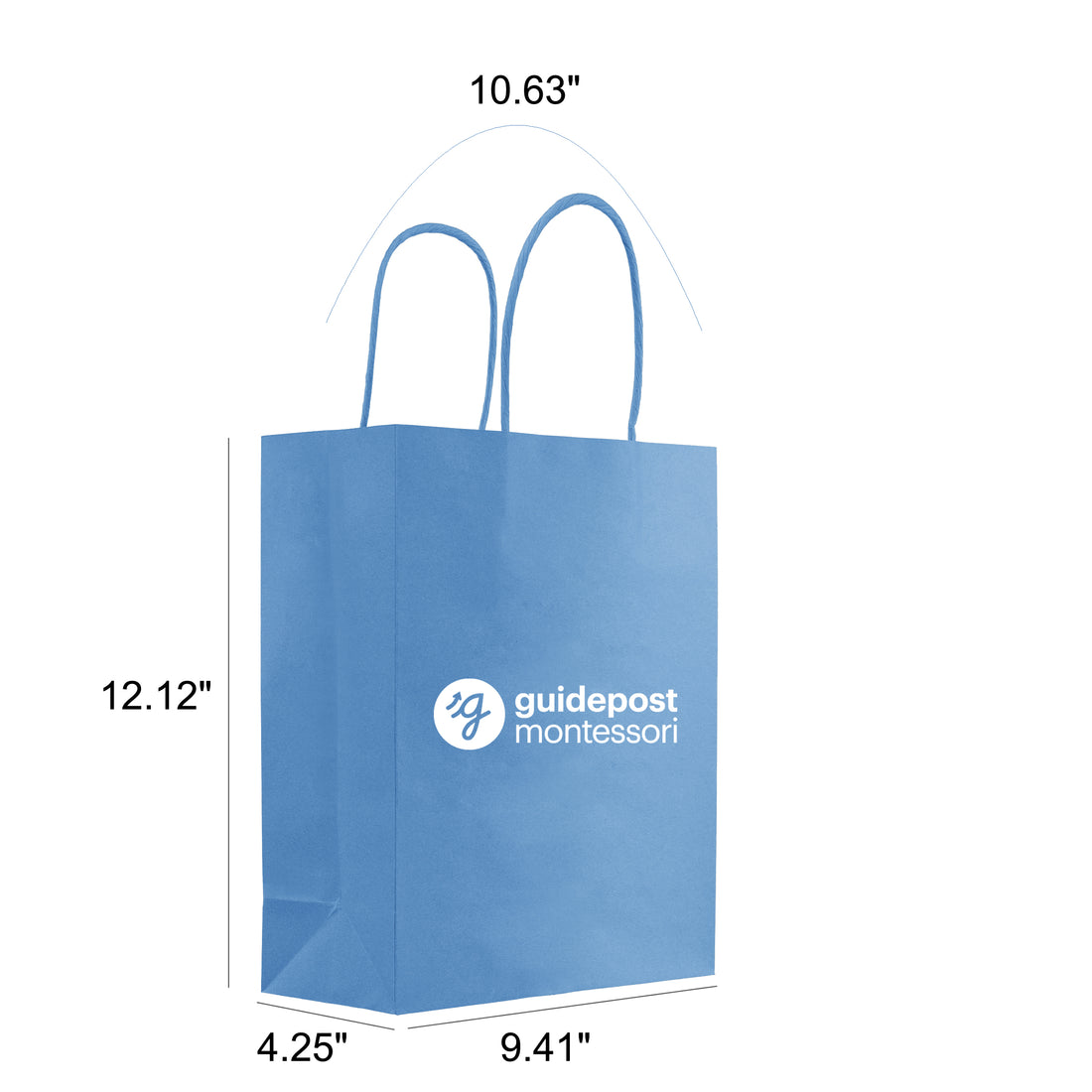 Guidepost Promo -Paper Gift Bag (10/pack)
This paper bag is a great promo item that can be used in place of a Tote bag to store giveaway items like stationery, tour folders, print material/ brochures etc. as you hand things over to a family.
Except for the Post Tour Thank you kits (where we use our Tote bags), you can use this bag for the Welcome kits to house all the swag items or feel free to use it as a shopping bag during events or other occasions to store items.