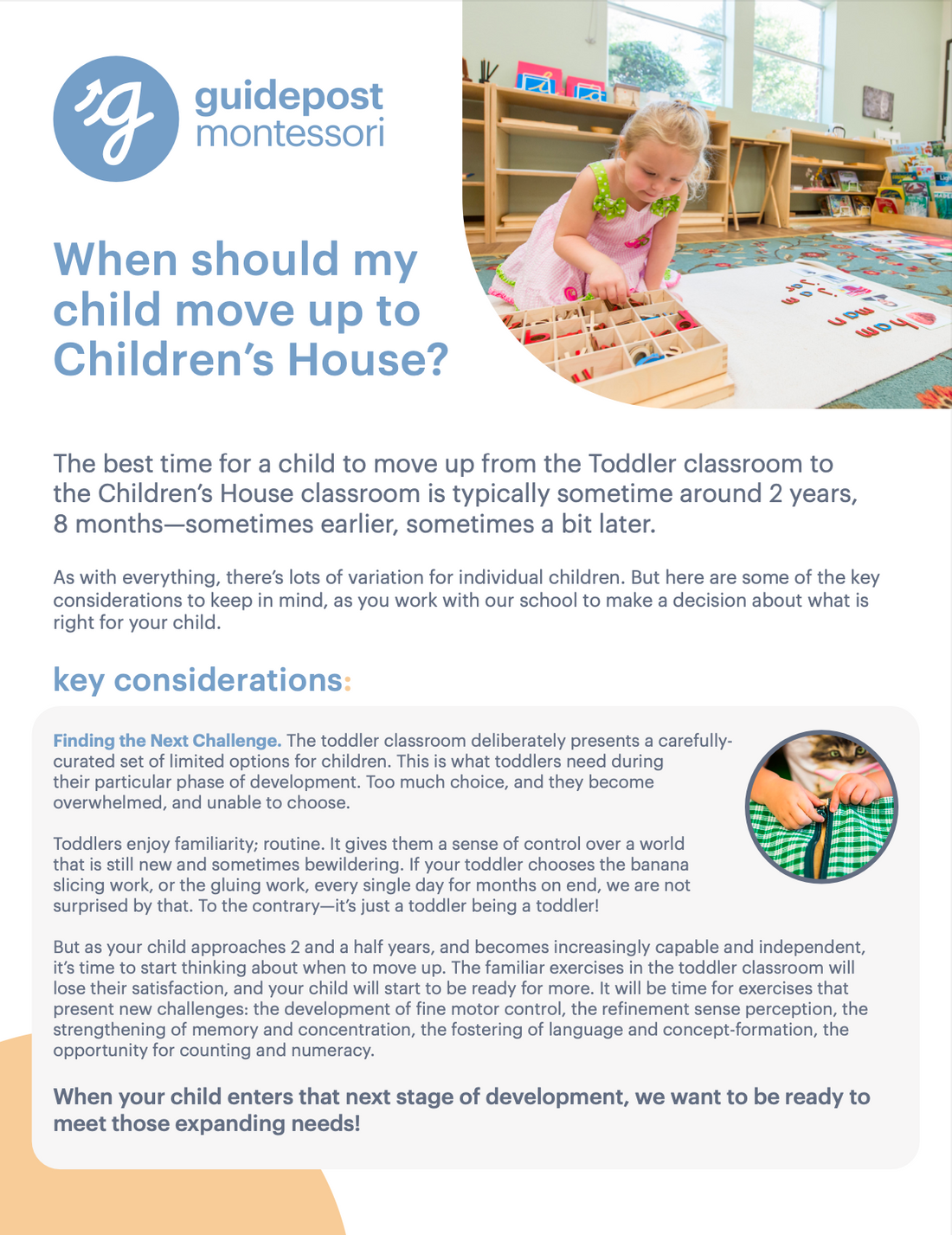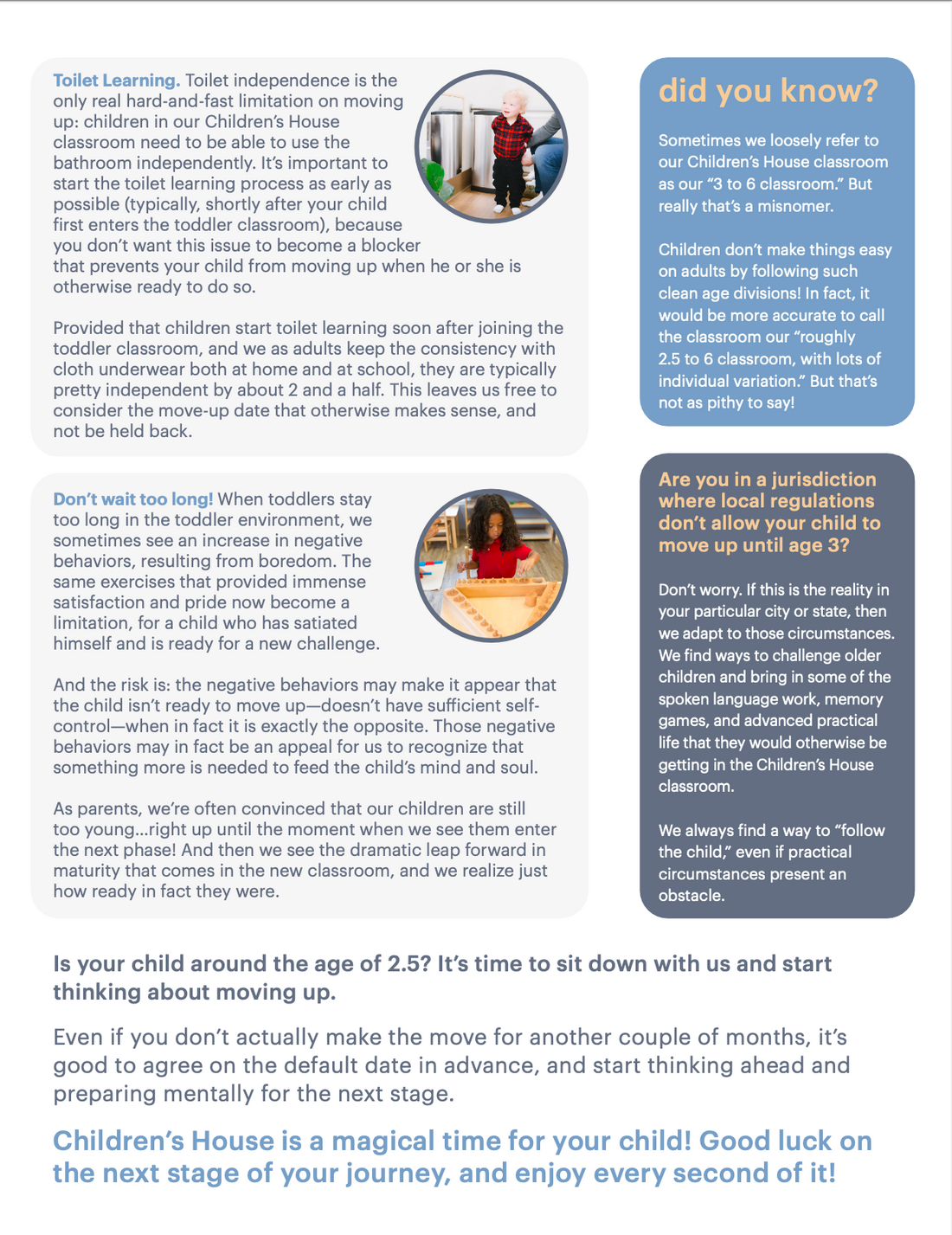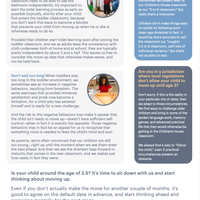 Guidepost Print - Children's House move up (50/pack)
Share this insert with families who are in the Toddler program and thinking about continuing enrollment with Guidepost Montessori into our Children's House program. Packs of 50. 
This is ideal to share when a student is about 3/4 of the way through the Toddler program so the parents have ample time to think about the move up process.