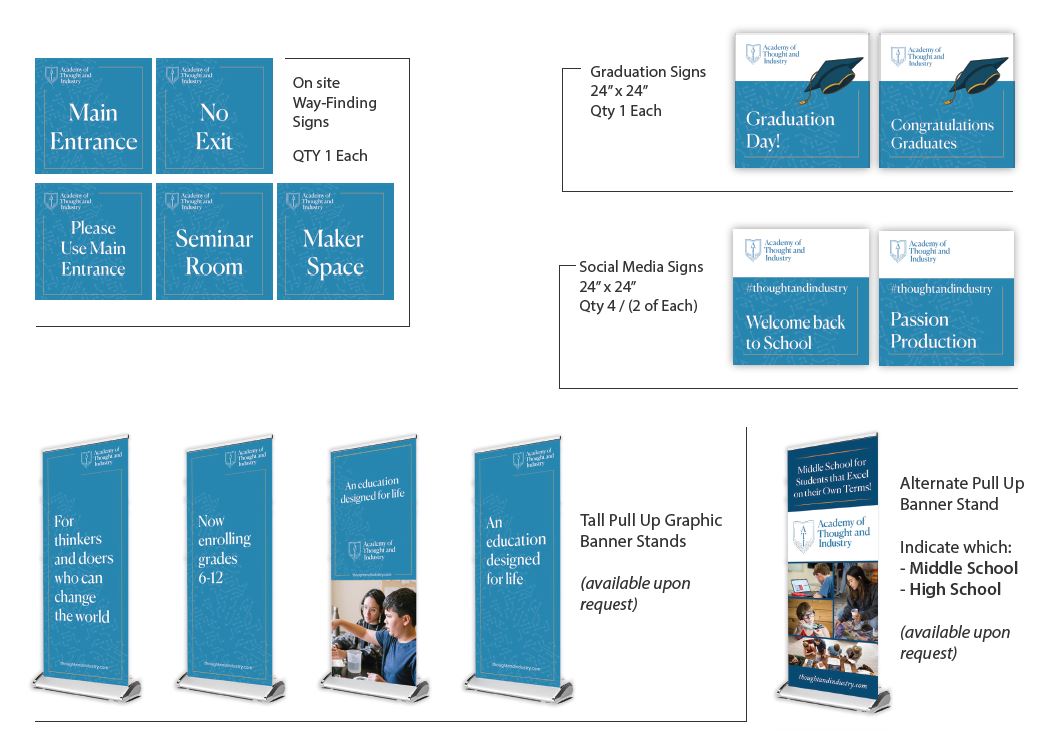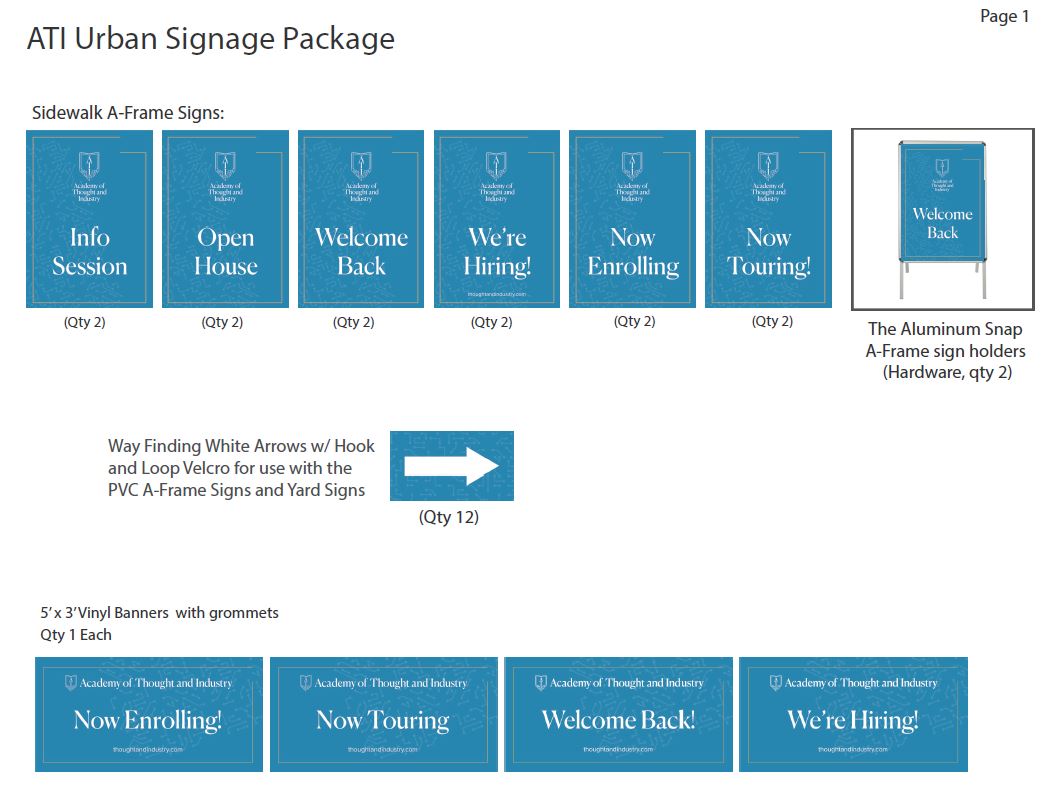 ATI Urban Signage Package
Included in package: 
(2) Aluminum easy open Snap A-Frame sign holders (Sandwich frame sign for PVC signs)
(12) Way Finding White Arrows (Contour Cut) 4.25"h x 7.5"w - 3mil. pvc. w/ male/female Velcro for use with the PVC and Coroplast Yard Signs
Rigid 3 mil. Single Sided PVC Signs 23.50"w x 33.25"h for sandwich board signs (5) signs per sheet for best yield, but any qty. is fine)
(2) Welcome Back!
(2) Info Session
(2) Open House
(2) Now Touring!
(2) Now Enrolling!
(2) We're Hiring! thoughtandindustry.com/careers
Social Media Signage package - Rigid 4 mil. Coroplast 24x24 (4) Designs:
(1) Congratulations Graduates!
(1) Welcome Back to School
(1) Graduation Day!
(1) Passion Production
Banners Double Sided Vinyl w/Grommets 5' x 3'
(1) NOW TOURING!
thoughtandindustry.com
(1) NOW ENROLLING!
thoughtandindustry.com
(1) WE'RE HIRING!
thoughtandindustry.com /careers
(1) Welcome Back
On Site Way-Finding Signs Rigid 3 mil. PVC, Single Sided:
(1) Main Entrance
(1) No Exit
(1) Please Use Main Entrance
(1) Seminar Room
(1) Maker Space
Banner Stands (available upon request)
Order Separately